The Bulldog: Providing a Safe, Portable Heating Solution for Hazardous Areas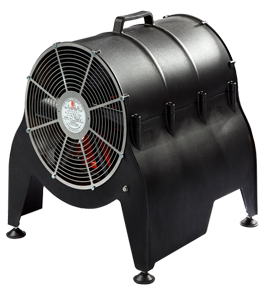 Thorne & Derrick are our exclusive UK distributor for The Bulldog. As our distributor, they help to introduce the Bulldog to potential clients and provide them with an efficient portable heating solution.
The award winning Bulldog is manufactured by EXHEAT Industrial to heat up habitats in explosive atmospheres, providing a comfortable workspace for personnel in onshore and offshore low temperature conditions. By undergoing thorough inspections, the Bulldog complies with ATEX & IECEx certifications, and is accepted as the industry standard portable electric heater.
Together with Thorne & Derrick, the Bulldog has since been adopted for use by several companies, one of which is a multinational semiconductor manufacturing company who was facing a heating problem. The Bulldog was proposed to the client as a fitting solution as it fulfils their requirements of having sufficient kW output, to heat up various rooms and is certified for the T4 Temperature Class Rating.
To read more about the use of the Bulldog in habitat heating and providing a heating solution for T4 classified hazardous areas, please click on the links below to read the full articles on T&D's website.
T&D BLOG: Habitat Heating in Explosive Atmospheres | Successfully Setting New Standards
T&D BLOG: Portable ATEX Certified Heating Solution for T4 Classified Hazardous Area