Limited Time Offer - Extra 5% Discount and Higher on HEF Enclosure Heaters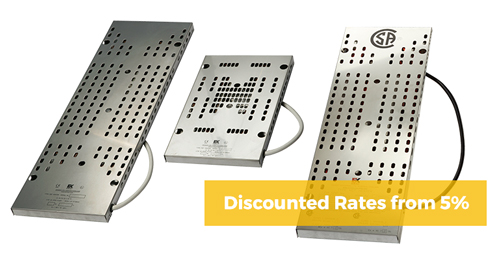 EXHEAT Industrial has announced today that it will be holding a limited time offer on its HEF Enclosure Heater units. Running from now until 27 Aug 2019, EXHEAT Industrial will be offering discounts from 5% and higher for all ATEX/IECEx HEF heaters, while stocks last.
The HEF is self-regulating, automatically adjusting its output to match ambient temperatures. Coupled with its compact design, this makes it ideal for anti-condensation, frost protection and temperature control for all instrumentation and switch gear applications. The HEF range is certified for use in hazardous areas where the atmosphere is classified as a Zone 1 or 2 (IIC) gas group.
For further product details, technical information, or to request a quote, please speak to our UK sales engineers at +44 (0)1953 886210 or email your enquiry to [email protected].