Protect Your Business From Frost This Winter!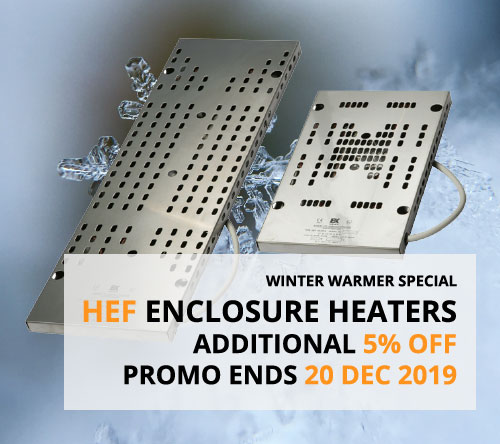 Winter is approaching soon, and frost protection is especially important during this time for preventing equipment breakdowns due to freezing condensation, ensuring the continuous operation of delicate instrumentation in enclosures, and maintaining room ambient temperatures at safe working levels.
So keep your business in check with EXHEAT Industrial's range of air heating solutions. This chilly season, we are offering an additional 5% discount on a full range of ATEX & IECEx HEF Enclosure Heaters, running from now until 20 Dec 2019!
Be sure to catch this opportunity soon. Call our Sales Engineers at +44 (0)1953 886210 or email [email protected] for more details.