EXHEAT Industrial Delivers FP-CA Immersion Heaters for AGPP Project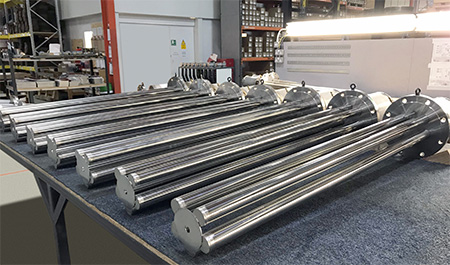 EXHEAT Industrial has recently provided 12x FP-CA Cartridge-Type Immersion Heaters to be used as lubrication oil heaters for the Amur Gas Processing Plant (AGPP) in Russia.
Due to the sometimes extreme environmental conditions experienced during winter within the Amur region, lube oil heaters play a vital role in ensuring that oil used to lubricate the various moving parts of plant equipment remains fluid enough to adequately coat components even in intensely low ambient temperatures.
The sizable quantity of heaters supplied for this latest order is a testament of the company's increasing success in Russia, and highlights its ability to offer equipment for large scale projects.
EXHEAT Industrial has built many positive relationships with clients within Russia and the CIS, and is a trusted provider of high quality process heating solutions. It designs products that comply with EAC, CU TR, and other standards commonly requested within the region.